Unless you're really, really lucky, your business will have to compete in your marketplace with similar providers around the corner, down the motorway and, nowadays, those based on other continents. You have to compete to survive and prosper – so you need to gain any 'edge' you can through your marketing activity.
Digital marketing is obviously the way forward – with Internet usage and rocketing smartphone adoption becoming facts of life, optimising your online marketing activities is a complete 'no-brainer'. But what about the traditional marketing tools that have been overtaken by their digital cousins? Do they have any use at all in our on-screen world?
One way to give your paper and vinyl-based press ads, printwork, graphics and exhibition material a new lease of life is to have them processed for recognition by a smartphone app like SnapStuff, so that they can immediately link your customers and prospects to your existing online material.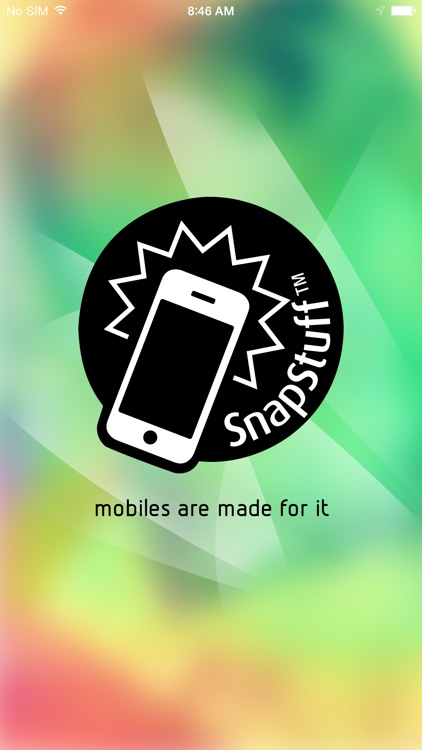 'Bridging the offline-to-online gap' means that you can still have traditional printed, 'hard-copy' material for those who still relate better to it, or for situations when it adds extra peace-of-mind, or for when the handing-out of an on-street flyer fits the bill, but still make best use of your investment into digital marketing assets at the same time.
So, how does it work? Chosen images are processed so that, when recognised by the app, it delivers users to one or more web pages, online videos, social media pages, anywhere online that you care to direct them to – even directly to online sales pages to make direct purchases. The process works with certain 3-D items, as well as standard flat and on-screen images (see some examples of demo snappable images), so, for instance, you could process the label on a wine bottle or most other distinctive product packs, taking customers straight to your transactional website, rather than them having to search for it and choose from those options displayed, or key it in, or take a guess at it. You really can't afford anything but the most direct route with all the options on offer nowadays.
You can choose to have just your company's logo or brand names processed, in which case they'll deliver online results whether they're snapped on your business card or on an exhibition panel, or you could have the front of a brochure processed to take prospects straight to the particular product range that it covers, or even choose particular images within it that represent, say, a production line, to take people to a video of it in action, or perhaps a virtual tour of your facilities? The potential uses are only limited by your imagination.          
All it takes is to communicate to your target audience what they have to photograph with the app, which you can do by simply telling them, or using a basic 'comic strip' mini-guide, or SnapStuff's 'Snap-me' icon. A useful benefit of being able to just tell them what to snap is that you can then use  previously-produced material, without the need to incorporate the SnapStuff branding on your own material, or, in the case of existing exhibition panels, use over-stickers or an on-stand flyer or data-gathering competition to encourage users to capture your online links. (Your last 20 snapped images are automatically stored by the app for the user's repeat viewing later on.)
Image recognition apps like SnapStuff are not designed to replace your digital marketing activities, but to enhance them by dual-purposing more traditional, offline material in a way never previously possible. SnapStuff can be downloaded for free from www.snapstuff.co
360 Brand & Digital is a Norfolk-based marketing consultancy that specialises in inbound marketing methods, covering most forms of digital marketing that make customers receptive to seeking you out, rather than you having to track them down.  www.360brandanddigital.co.uk